Team
We are recruitment and immigration specialists, versed in immigration and essential employment law, trained to effectively assess candidate and job suitability to serve both as client representatives and candidate evangelists.
We never lose sight of the importance our actions play in people's lives and livelihoods so we are constantly challenging ourselves to improve our processes, learn from mistakes and upskill ourselves-whether its through our regular lunch and learns or creating information pieces for our clients.
We are also a diverse blend of nationalities, experiences and specialties which are all beneficial to the service we provide. And the majority of us are migrants who have chosen to make NZ our home and experienced first hand the challenges of immigration and learning the Kiwi culture…and language (see our tips on speaking Kiwi).


Our Team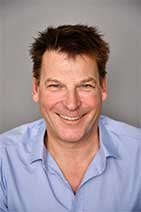 Managing Director, Licensed Immigration Advisor – LIA200900034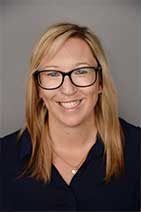 Licensed Immigration Adviser – LIA202100010 /
Accounts Administrator

Licensed Immigration Adviser – LIA202100145

Sheila Elasin
Int'l Liaison & Pastoral Support

Marketing and Sales Support


Thank you so much for being part of making this dream come true for me.. You were a fundamental part of this whole process..
A heartfelt thank you to the entire FRENZ team.
Everyone have a good weekend.

Everton Lourenço
Thank you so much, we are very happy with you who helped us to get resident visa.
I really appreciate your huge help for more than 10 years (since 2009!), in long term relationship.
I still remember the tall lady who interviewed me at Auckland office, was worried about me because of my height (148cm) if I can do milking.
We will definitely apply for permanent residency so please help us one more time.
Thank you very much again, M & N

FRENZ Recruitment was very committed to making my professional long-term dream come true. And they worked with me to make it easier to understand professional legal programs. They collaborated with me on this project and all the company officials who worked with me worked very hard. Not only did they take my contract seriously but they are still investigating over the phone with concern for my well being.
I have also recommended my friends to get businesses through this company. My heartfelt thanks and appreciation to FRENZ RECRUITMENT. – Langesh
මාගේ දිගුකාලීන වෘත්තීය සිහිනය සැබෑ කර ගැනීමට FRENZ ආයතනය මහත්සේ කැපවී සිටියේය. වෘතිය නීතිමය පැතිකඩ තේරුම් ගැනීම පහසුවුයේ ඔවුන් නිසාමය.
ඔවුන් මාගේ ව්‍යාපෘතිය සදහා මා සමග සහයෝගයෙන් කටයුතු කල අතර, මා සමග වැඩකල සියලුම නිලධාරීන් ඉතා කැපවීමෙන් වැඩ කලහ. ඔවුන් මාගේ කොන්ත්‍රාත්තුව මහත් වගකීමක් සේ සැලකුවා පමණක් නොව, මාගේ ඉදිරි වැඩකටයුතුවල දියුණුව ගැන සැලකිලිමත් වෙමින් ඔවුන් මා සමග සෑමවිටම සහ සම්බන්ධවී සිටී.
මෙම සමාගම හරහා ව්‍යාපාර කිරීමට මම මගේ මිතුරන්ටද නිර්දේශ කරනු ලබනවා. FRENZ ආයතනය ට මාගේ හෘදයාංගම ස්තුතිය සහ අගය කිරීම පුද කර සිටිමි. – ලන්ගේෂ්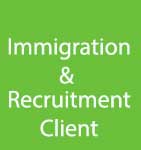 Langesh - farm assistant in Canterbury
FRENZ gave me enormous support to find a farming job in NZ which is quite difficult to do alone for foreigners. Furthermore, they helped me again to obtain 3 year work visa after my career progression.
I highly recommend FRENZ to the individuals who are wanting to find a job in NZ. The staff in FRENZ are always willing to provide advisory services, resolve issues we have regarding our visa application and inform us about all the required documents for visa application without missing.
The immigration process is easy to follow and understand because of the advisory service provided by FRENZ staff.
I am really glad I got chance to work under a good boss and having a job in NZ farm that really matching to my skills. I would like to thank FRENZ because they helped me a lot to find this place and job. – Gayan
නවසීලන්තයෙහි කෘෂිකර්මාන්තයේ රැකියාවක් සොයාගැනිම සදහා FRENZ ආයතනය මට විශාල සහයෝගයක් ලබාදුන් අතර, එය විදේශිකයන් වන අපට තනිවම කිරීමට අපහසුය. මාගේ වෘත්තිය අත්දැකීම් මත ලබාගත් වෘත්තිය දියුණුවෙන් පසු වසර 3 රැකියා වීසා පත්‍රයක් ලබා ගැනිමට ඔවුන් මට විශාල සහයෝගයක් ලබා දුන්නේය.
නවසීලන්තයෙහි රැකියාවක් සෙවීමේ අවශ්‍යතාවය සහිත පුද්ගලයන්ට මා ඉතා දැඩිව FRENZ නිර්දේශ කරනවා. FRENZහි කාර්යමණ්ඩලයද නිරතුරුවම ඉතා කැමැත්තෙන් උපදේශන සේවා සැපයීම්, අපගේ විසා අයදුම්පත්‍ර සම්බන්ධ ගැටළු විසඳා දීම් සහ විසා අයදුම්පත්‍ර සඳහා අවශ්‍ය සියලුම ලේඛන සම්බන්ධයෙන් කිසිදු මඟහරිමකින් තොරව අපව දැනුවත් කරනු ලබනවා.
FRENZ හි කාර්යමණ්ඩලය මඟින් සපයනු ලබන උපදේශන සේවා නිසා සංක්‍රමණික ක්‍රියාදාමය අනුගමනය සහ තේරුම්ගැනීම ඉතාමත්ම පහසුයි.
මා ඉතාමත් සතුටු වෙනවා මට ඉතා හොඳ ප්‍රධානියෙක් යටතේ රැකියාව කිරීමට අවස්ථාව ලැබීම සහ මාගේ හැකියාවන්ට ගැලපෙන ආකාරයටම නවසිලන්ත ගොවිපොලක සේවය කිරීමට ලැබීම සම්බන්ධයෙන්. මේ ස්ථානය සහ මේ රැකියාව සොයා දීමට දක්වන ලද සහය හේතුවෙන් FRENZ වෙත මාගේ ස්තුතිය පුද කිරීමට මා කැමතියි. – ගයාන්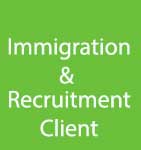 Gayan - just received visa for Assistant Farm Manager
I'm Kalana from Sri Lanka, working here in Marlborough, South Island.  Thank you so much for finding me the perfect place
I'm now very happy in my job, thank you so much. I would always happily recommended FRENZ to my colleagues or, anybody because
you are really doing your job great.i was extremely pleased with FRENZ positive, professional, reliable and respectful customer service approach. FRENZ team were thorough, clear and smooth with the entire immigration experience.
thanks
Kalana
මම ශ්‍රී ලංකාවේ කළණ. දැන් මම වැඩ කරන්නේ සවුත් අයිලන්ඩ් හි මාල්බොරෝ වල. මම FRENZ නියෝජිතයන්ට ගොඩක් ස්තූතිවන්ත වනවා මා හට හොඳම සේවා ස්ථානයක් සොයා ගැනීමට උදව්කිරීම ගැන.
මම දැන් මගේ රැකියාව ගැන ගොඩක් සතුටුයි බොහොම ස්තුතියි. මම සෑම විටම සතුටින් මගේ යහලුවන්ට හෝ ඕනෑම කෙනෙකුට FRENZ සමාගම නිර්දේශ කරමි.
ඔබ සැබවින්ම ඔබගේ කාර්යය විශිෂ්ට ලෙස ඉටු කරයි. FRENZ ආයතනයේ ධනාත්මක භාවය, වෘත්තීයේ විශ්වාසදායකත්වය සහ ගෞරවනීය පාරිභෝගික සේවා ප්‍රවේශය ගැන මම අතිශයින් සතුටු වෙමි. FRENZ ආයතනයේ සමස්ත සේවාව, අත්දැකීම් සමඟ මා මහත් සේ සතුටු වෙමි.
ස්තූතියි – කළණ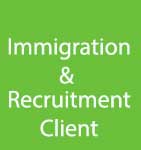 Kalana - Farm Assistant Marlborough
"Again want to thank you for giving us two outstanding young men who seem to fit in with us and our farming operation so well.  We are very happy with the guys and from the correspondence we have had with them.  They seem very happy here working for us also."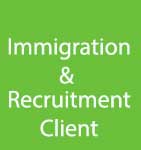 Nicola - Taranaki Farmer
"This a dream come true for me. Yes it is. Thank you so much FRENZ for making it happen. FRENZ gave me a life changing opportunity not only for me but specially to my family. To the FRENZ staff for helping me reaching my dream and for the undying support thank you so much."
"Para sa akin, isa itong natupad na matagal nang pangarap. Maraming salamat sa inyo FRENZ at nangyari ito dahil sa inyo. Binigyan ninyo ako ng pagkakataon para mabago ang buhay ko,  lalo na sa aking pamilya. Sa lahat ng bumubuo ng FRENZ na tumulong sa akin para maabot ang aking pangarap, at sa walang katapusang pagsuporta, maraming maraming salamat."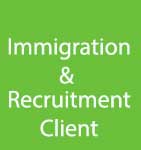 Peter - from Japan to NZ dairy farming
"There are too many good words to say about FRENZ Recruitment, especially the very accommodating staff of yours"
"Napakarami kong gustong sabihin tungkol sa FRENZ Recruitment, lahat magaganda, lalo na sa napaka matulungin ninyong staff."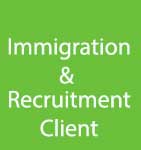 Geromy - from Oman to NZ dairy farming
"I'm really thankful to FRENZ for giving me a big and life changing opportunity.  The staff, from the interview to the day that we arrived to the office, were so friendly, kind and caring.  Thank you FRENZ"
"Taos puso akong nagpapasalamat sa FRENZ sa pagbigay sa akin ng napakagandang pagkakataon na ito. Sa mga bumubuo nito, mula sa pag interview hanggang sa makarating ako sa kanilang opisina, ay napakababait at maasikaso. Maraming salamat FRENZ."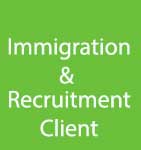 Alvin - from Japan to NZ dairy farming assistant
"The FRENZ team was amazing and the experience I had with the company was above my expectations…..thank you again for everything."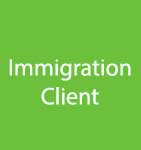 Jean - Run Off Manager
"When I hear the words helpful, supportive, understanding, compassionate and intouch, I see Frenz. All these words describe them. When I was applying for my visa it was quite a stressful time and they were understanding, helpful, supportive and compassionate with regular followups and updates. I would advise them for anyone around this world and any age, because had outstanding service from them."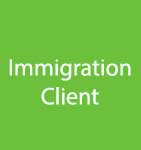 Rozanne - Assistant Farm Manage
"We originally came to New Zealand with Frenz as employees back in 2013 & 5 years on Frenz have helped us achieve residency. A very complex process – fantastic support and great peace of mind that people with more understanding and experience could give us a better chance of success. We're very happy to say we achieved it, without their guidance who knows.."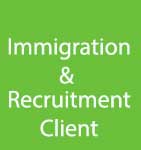 Jason & Lizzie-Backpackers to Sr Farm Managers to new NZ permanent residents!
"I'm a Tokoroa a dairy farm manager. I got immigration services from FRENZ and I totally recommend this business. They help me and my family in all immigration tough cases i always found very satisfied after talking to them because of the way they explain everything . They're professional, and committed to help you to stay in New Zealand for good."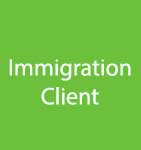 Manpreet- Farm Manager
"I am from Sri Lanka. I am working in a farm in Winton. I would like to say FRENZ is a good recruitment company, and good immigration advicer. I would like to recommend anyone this company"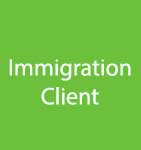 Devinda- Assistant Farm Manager
"The team at FRENZ were extremely helpful in obtaining a NZ work visa for a staff member living overseas wanting to return to NZ to work. They had clear lines of communication and keep the process moving to achieve a success outcome. Thanks Tammy and FRENZ."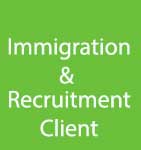 Kristen-Canterbury Farmer
"I've used FRENZ Recruitment for years in helping me find good workers and giving me support. I consider them my HR department."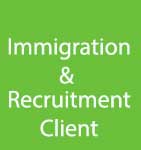 -Justin-Southland Dairy Farmer
"I got immigration services from FRENZ and I totally recommend this business. They help you with every single detail, they make sure you send the papers on time, and you can trust they will do a very good job. They're professional, and committed to help you to stay in New Zealand for good."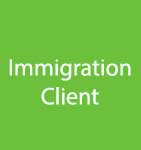 Dani
Dani-Marketing Mgr
"At the end of the day, what we do can change lives so we can never lose sight of the importance of what we do and the trust that is placed in us. "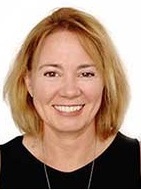 -Tammy-FRENZ
"Nothing makes me happier than ending my day knowing I gave my all for our clients."

-Sheila-FRENZ
"To achieve positive outcomes an understanding of all current immigration instructions is essential."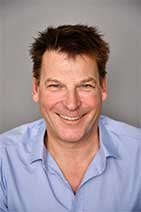 -Christiaan-FRENZ
"Its easy to become very focused on the rules and regulations of immigration. My strength is being able to do so without losing sight of the people within the process."

-Hinemoa-FRENZ
"Every day is new and different. What we do makes a difference and I'm committed to doing it well."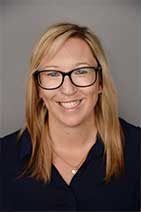 -Lauren-FRENZ