---
---
FRENZ can help you to get residence in New Zealand

Getting a Resident Visa as a Skilled Migrant
The Skilled Migrant Category (SMC) is based on points with which you will need to reach an Immigration NZ (INZ) determined 'pass mark'.  INZ awards points for:
age
work experience
qualifications
From time to time INZ changes the 'pass mark' for the SMC.
To be able to apply under this category, in addition to meeting the points threshold (the pass mark), you will need to prove your English language ability, be in good health and of good character.
You may include your partner and children in this application.
---
"We originally came to New Zealand with Frenz as employees back in 2013; 5 years on Frenz have helped us achieve residency. A very complex process – fantastic support and great peace of mind that people with more understanding and experience could give us a better chance of success. We're very happy to say we achieved it, without their guidance who knows… " Jason & Lizzie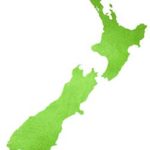 The SMC is a two-stage application:
The Expression of Interest (EoI) stage in which you submit your information to INZ to claim points. INZ checks the information and if you meet the pass mark then INZ issues you an Invitation to Apply (ITA) for a Residence Visa.

Information submitted during this stage is the information on which the assessment of your Residence Visa is made; therefore, it is important that the information is correct and complete.

The ITA stage is when all your documentation is checked thoroughly by INZ to ensure that you actually do qualify for the points claimed in the EoI stage.
Any family members included in the application must also be of good character and in good health.

Obtaining a Visa based on family or partnership
With the Family Category, as a partner of a New Zealand Citizen or Resident Visa Holder, you may be eligible to apply for Residence on the basis of your relationship.
INZ will assess the relationship and will require evidence that it is genuine and stable and that you have been living together for at least 12 months.
You must meet health and character requirements.
You do not need to prove your English language ability for this type of residence visa.
Partnership Visa (New Zealand partner).
If you have lived together with a New Zealand partner for less than 12 months, you may be eligible for a work visa. The length of the work visa may depend on the amount of time you have lived with your New Zealand partner.
You must satisfy Immigration New Zealand that your relationship is genuine and stable.
You must provide evidence of the duration of the relationship
You must be of good character and in good health.

Contact us for help…
If you're an employer  looking to bring in an overseas worker and need to know more about our services, you can call us at 0800 891 314
If you want to secure a position or obtain work eligibility,  you can contact us or fill out a quick form and we'll contact you.  
If we can help you, we'll contact you with our terms and all the relevant documents (as required under the Code of Conduct for Licensed Immigration Advisors by the Immigration Advisors Association of New Zealand).