Helping farm and construction employers find workers
Often the least enjoyable part of a business is people management, particularly getting and retaining the right staff.
Our processes and overseas relationships are designed to source a wider variety of more experienced candidates for you who will
fit more readily into your operation
minimise/void cost outlay to bring them to NZ
have higher potential for INZ approval
take less time to arrive.

Finding the Right Worker
Because you just want to get on with the doing and want your workers to do the same, we take care of all aspects of finding, vetting and getting staff on board for you:
Define the position and desired candidate characteristics
Shortlist

from our existing pool of pre-qualified local & international candidate database and from advertising.

Assess

direct and transitive experience and skills, English proficiency, character, and quality of engagement and availability
For overseas candidates, we'll also look at which are more quickly to get INZ approval

Reference check
Recommend

the most suitable candidates along with detailed profiles

Background check

Criminal record upon request (mandatory for overseas workers)

Finalise the job offer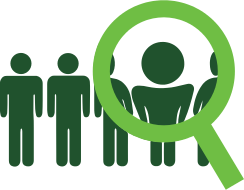 ---

---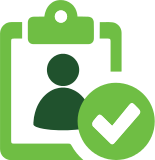 ---
Making Sure Workers are Ready to Work
  Educate them about NZ, your business and your performance expectations
  Help them to sort their travel, IRD, bank and mobile requirements
  Support them throughout their time with you to stem any issues that may impact productivity and work satisfaction.
  We also provide ongoing support to help avoid any post arrival issues before they begin

---
If you would like to talk to us about a staffing requirement, you can call us on 0800 891 314, or click to find out more:
If you would like to talk to us about a staffing requirement, you can call us on 0800 891 314, or sign up to our secure Employer Hub where you'll be able to:
List, update and manage your vacancies to be advertised on the website and go to our recruitment team to begin working to find candidates immediately;
Update your details as and when its most convenient.
Access and View brief profiles of our range of available candidates as soon as they arrive and contact us to get them before they're taken.