Important: Visa Update for Backpackers in New Zealand
The New Zealand government has announced that Working Holiday Visa holders will be able to stay and work in New Zealand until September 2020 rather than have to return home.  The benefit of our farm jobs is that accommodation is included as well. If you're looking for a job and have farming and/or tractor experience, please apply here or call us on 021 711 071.
If you're already working at a job (farming or otherwise) and want to to stay permanently, you can also contact us with regards to Immigration requirements and process.  Just provide us with your details here or call 0800 89 13 14.

Helpful tips and links for backpackers and aspiring backpackers in New Zealand
FRENZ has been getting jobs for backpackers for 20 years so the below information is compiled based on the questions and concerns that come to us.
New Zealand's largest industry is dairy farming – so we're not just a country of sheep as the rumour applies.
In summary, although its hard work, farm work allows you to live in some of the most beautiful parts of the country, out in the fresh air and for good pay. And its free accommodation.

How do I live and work in NZ?
If you're in the 18-30 or 35 range, apply for a working holiday visa which allows you to live and work for a period specific to your country – generally a year.
Most countries have specific enrolment dates and a quota of how many visas are available so you should be watchful the date as as not to miss out!  You can see a quick view of the dates and conditions here.
You will also need to come with:
a round trip or onward travel ticket,
a certain amount of funds (generally NZ$4,200)
medical insurance (plan around NZ$350 for a year)
For more detailed information and enrolment access, click here.
If you're already in New Zealand or on your way and have dairy farm experience, then we have opportunities all over New Zealand that include:
free accommodation
good pay plus 8% holiday pay
working with animals
outside work
good experience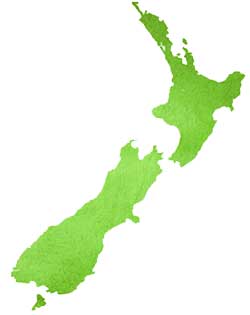 How do I get around?
Public transportation in NZ is somewhat limited, especially in rural areas, but you can bus around via Intercity or use the hop-on, hop-off buses (Kiwi Experience, Flying Kiwi and Stray.)
If you're going to be in New Zealand for any extended time and/or plan on working, we recommend you find a cheap but reliable car. NZ is quite spread out and has a lot of areas, off the beaten path, you might miss without a car.
TradeMe is a good place to start your search.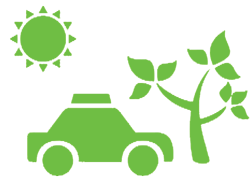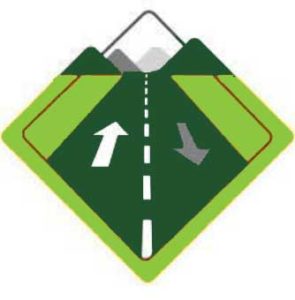 Do I need a NZ driver's license?
As long as your license is valid, is in English (or you have an English translation) and you don't stay for longer than 12 months from your last entry into NZ, then you don't need a NZ license.  Find out more here
Things to keep in mind for driving in New Zealand:
we drive on the left here (as people who live here we ask you to please remember this!)
there's a pretty low tolerance for driving  drunk or drugged (no tolerance for this and marijuana is included)
in the rural areas, you may be without phone coverage and without a person in sight so plan accordingly
when you do have coverage, remember that you can't use mobiles while driving
seat belts are mandatory

When should I come?
New Zealand seasons are the inverse of the Northern Hemisphere so summer is December to March (February is arguably the best month).  For farming, there are a lot of jobs June to September and again November to February, depending on Island.
If you're a skier, working on a South Island farm offers the opportunity to work and play.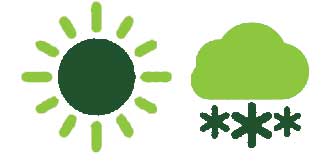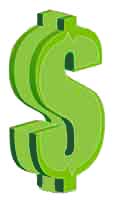 Do I need a bank account?
Yes, if you want to work.  You'll also need an IRD number (tax).
To do this, you'll need
your passport
your working holiday visa
tax identification number
completed IR 742 (the bank will have this)
proof of address
Proof would be your farm job offer letter which we provide.  If you don't have a job through FRENZ, you may use a hostel/hotel address if they allow that.
We generally suggest KiwiBank since they're all over NZ and will do the bank account and IRD set up together for you.

What if I have issues on my job?
When you get a job offer, an employer must provide you with an Employment Agreement (IEA) for you to read and agree. 
If something that is different than what is agreed, then you should question them.  For our workers, you would come to us and we take it up with the farmer.
NZ also has pretty strict rules around ensuring you're paid a minimum wage and for work on holidays. Workplace safety is also mandated – both mental and physical. 
If you have concerns, address these with the employer in the first instance if you're in a position to do that.  If you've gotten a job through us, we can help resolve the issues on your behalf.
Keep in mind, since you and your employer are working across cultures and languages, issues may be as simple as a misunderstanding so may be fixed by having a simple discussion.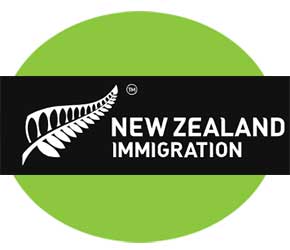 Can I stay longer in New Zealand?
We certainly can't blame you for wanting this.  Its a beautiful country!
There are two options for this:
If you've done 3 months of fruit picking in New Zealand, you can apply (here) to have your working holiday visa extended for 3 months.

 

Just don't leave this to the last minute as it can take up to 8 weeks to approve.
Also, if you've built up strong dairy work experience, you might be able to obtain a job offer and work visa to stay in the country long term. We can help you with this.
A word to the wise, follow the conditions on your visa if you want any chance of living in or even visiting NZ in the future!