Backpacker Extended Stay Opportunities for New Zealand
If you have a working holiday visa and you're looking for ways to extend your time in New Zealand beyond your working holiday visa expiry, there are a couple of ways to do this–
through the automatic seasonal work extension
through the working holiday visa extension for previous work in the viticulture and horticulture industries
through a permanent job with an employer


1) Seasonal Work Automatic Extension
INZ just announced that holders of working holiday visas, expiring between 1 October (2020) and March 2021, are automatically granted a Supplementary Seasonal Employment visa to be able to work in horticulture and viticulture for Supplemental Seasonal Employers ('SSEs') and Recognised Seasonal Employers ('RSEs').  Keep in mind that at this point:
the work is only for employers who meet the government criteria

for the opportunity ends in March upon which you will need to find a sponsored job or leave

its only for work in horticulture and viticulture which generally doesn't include accommodation.


2) Viticulture / Horticulture Previous Work Extension to WHV Expiry
If you've spent 3 or more months working in NZ's horticulture or viticulture industry, you may be in luck.
The NZ government (through Immigration NZ), have a program aptly named the Working Holiday Extension (WHE) programme.  Essentially, if you've picked, packed and/or pruned for 3 months, you can get 3 months if you meet the eligibility.
Basically:
You fill out the application – using an INZ 1153 you can access here.

You'll need to print and mail this because you need to include passport photos and proof of employment for those months. These can include, payslips, tax records or a letter from your employer.  (BTW, all of these would also be required if you decide to go for permanent visa sponsorship.) The full process is here.

Pay your fees (about NZ $298)
Mail it in
Warning:  Immigration NZ says the process can take up to 30 business days to process.  Having said that, anecdotally, we are being told of exceptional delays in decision time – with many still in the process.  INZ may send you an Interim until a formal decision is made.  Save that email!
Also, if your original working holiday visa expiry was between 2 July and 9 August and you received an automatic extension to 25 September 2020 (the Epidemic Management Notice), then INZ have told us, you may not be allowed to add the WHE extension to this.


3) Securing a Formal Job with Visa Sponsorship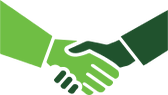 Keeping in mind that the visa option for you only lasts for 6 months, this may actually be favourable for you as it doesn't require you or the employer to make a long term commitment if that's not what you're looking for.
To go this route, you need to:
receive a job offer, and
undertake a formal application process
Importantly, in between these two steps is for the employer, or agency on the employer's behalf, to do a labour market test to prove that no Kiwis were interested and available for this job.
Sounds reasonably straight forward, right?  Alas, it's not –even for Licensed Immigration Advisers who have to study for years.  The processes are changing, some rules are fluid and there's increased scrutiny of labour market testing.


Minimising cost and risk of decline

Using a professional will increase your chances of success and remove the burden on you and your employer to understand and undertake the process.
Even if your employer claims they have done this many times, unless they're licensed advisers or lawyers, they won't understand all the new rules and regulations and one stumble could torpedo your application.
FRENZ are experienced in finding jobs for workers (which is a free service), in worker protections and, through our in-house Licensed Immigration Advisers, securing visas for both people who've gotten jobs through us and/or on their own.
Using us you save time, gain peace of mind and, most importantly, increase chances of success.
Our commitment to you includes:
Working through with you on what you want and need in NZ, and answer questions that range from employment options and your employment rights to what happens in the immigration process and what we need from you (when and how)
Reviewing your employment offer to make sure its lawful and meets your needs and rights
Working with your employer:

to manage INZ's required "labour market test" (advertising and interviewing to prove there are no Kiwis available for the job)
direct the employer on what's required in your agreement and other documents required for your application

Guide you step by step on what documents you must have or should have to improve your changes of success and how to obtain them.

We believe that in the current COVID environment, we all need to show some compassion and care.
While as a small private business we can't provide this service for free, we will offer this service at a discount and, rather than payment in one lump sum, allow you to pay up front only the required application fee INZ charges us and then pay for our services in instalments. We extend this level of trust because we understand that all of need some help right now.
You pay the $495 INZ application fee upfront followed by up to 3 monthly instalments of $385 which includes GST.
As it can take upwards of 4-6 weeks to get a visa, talk to one of our immigration team by calling 0800 89 13 14 or complete our quick, online contact request form here. You can see our terms and conditions below.
Promotion terms and conditions
FRENZ Recruitment & Immigration ('FRENZ', 'we') are offering this promotion from 17 August to 2 February 2021 unless we decide to change it
Only clients seeking 'Unskilled' temporary visas are eligible for the promotion.
If Immigration New Zealand change their application fees which impact your application, these increases or decreases be passed on to applicants
We reserve the right to choose who is offered these promotions.
In order to be eligible, clients must provide a signed service agreement for immigration services.
Instalment payments are payable over the three months from the date of Service Agreement signature as per the payment date indicated on your invoice.
Our fees do not include the cost additional immigration service work, including, eMedicals, police clearance, and passport or translations.