With the opportunity to apply for the 2021 Resident Visa from 2021, there are an increasing number of questions that are coming to us.  Below provides answers to some of the more common ones but remember that each applicant will have different circumstances – professional and personal, so this is just a guide. Click to find answers to the following questions:
What is the benefit of having a Resident Visa?
While you're not quite a 'kiwi', while you're in New Zealand, you'll enjoy many of the same benefits, including being able to:
own a business
accept work in any industry, position or region
sponsor immediate family to come to NZ (this is spouse/partner and/or children not parents)
vote
join KiwiSaver (the government's superannuation scheme) or get a bank loan
receive full benefits of the national healthcare system
leave and re-enter NZ without a visa. For the first 2 years you must live in NZ for at least 6 months per year, and be in NZ at the end of the two years
If you live in NZ for the required number of days, after 2 years, you'll be eligible to apply for permanent residence and, after 5 years, apply for citizenship.  With a permanent resident visa, you are not restricted to living in NZ and, while you're outside NZ, are not considered a citizen of NZ with the related rights and protections.
The permanent resident visa has no travel restrictions.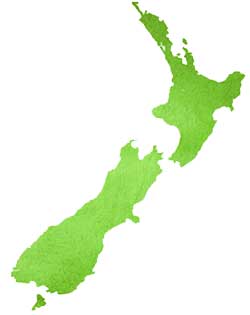 General Application Process Information
Am I eligible?
Basic criteria is that, you
have been in NZ on 29 September 2021 and hold an eligible work visa; or,
are a critical worker and families who enter NZ in a 6+ month roles until 31 July 2022).
To apply, you must also meet one of the following criteria (specific to the dairy industry):
lived in NZ from before 29 September 2018 and for at least 821 days to 29 Sept 2021 ; or,
earn $27 per hour or more for 30+ hours of work per week; or,
work in a role on the Long Term Skill Shortage List) or in a primary industry (includes farming and fisheries, for example)
In addition to being able to prove the above eligibility, you must still be able to meet health and character standards.  For partners/spouses  to be included, 'genuine and stable' relationship criteria must be met.




What are the application dates?
As it stands now, the next phase of applications open from 1 March 2022 and you have until the 31st of July to apply.  Given the cost of the INZ application fee ($2,160), you may want to apply a bit later to save up for that cost. 


What are the costs?
The actual INZ fee due at application submission is NZ$2,160.
Service fees from advisers to do the visa for you vary so you might want to look around.  But be careful not to go with a friend of a friend or one who is 'cheap'.  For this, you should ask:
how long they've been an adviser
what experience they have have with resident visas
do they have experience in your industry (and ideally with you).
what is the process and does it include engagement with you and your family
do they support you and the application beyond the submission as INZ may come back with questions  (– otherwise, you'll be fielding questions from INZ directly).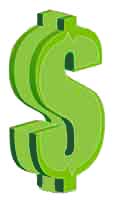 You can call us at 09 303 3505 fill out a, quick query form here or  email our immigration team here


Why should I use an adviser?
We have decades of dealing with INZ and know that nothing is straightforward and this is an opportunity we've never seen happen so you need to take advantage of this and do it properly.
The most important part of an INZ application is all the preparation which includes anticipation of potential issues that may arise in general, or with your specific situation, so that they can be addressed before the application. Unless you've dealt successfully with INZ for thousands of applications, we are better placed than you to do this.
INZ assess an application with a view to the past, present and future:  for example, previous visa declines in any country, past travel, work history, pay and timelines relative to visas as well as potential health or character issues that may impact NZ. And, importantly, it would be whether INZ find your relationship to be genuine and stable. Just because you have a marriage certificate, does not mean your partner is guaranteed to be granted the resident visa.
At any time after your submission, INZ can raise queries that need to be answered correctly backed up by the INZ  operations manual – to which they adhere.  This we do on your behalf as part of your application.


How long until my application is approved?
As with any Immigration NZ process, they make no guarantees when, or even if, the RV will be approved which is why it's important to make sure it's done properly.
INZ has said that their target is to complete 80% of applications within a year.  Given that there are expected to be upwards of 100,000 applications, we believe that INZ will be challenged to meet this goal.  And, in the course of the application process, INZ will require a NZ police check so the police will also need to keep up with the number of requests coming through.





Do I need to stay with my current employer?
No.  Your RV application isn't tied to, or sponsored by, an employer but the employer may need to provide a letter to confirm wage and/or employment has been met so you should  to stay in good stead with them.
You simply need to meet the RV eligibility requirements on the 29 of September 2021 and again when you apply for the RV.  These can even be different eligibility categories as long as you meet your temporary visa conditions at all times.


What happens if my visa is due to expire after I apply? Do I need a new one?
That's a bit tricky.  INZ have said that once you apply, expiring visas will become interim visas so you won't need to apply for a new one.  There are two concerns with this based on the fact that the interim is tied to your application and to your most recent visa and its conditions (employer, region, etc).  That means:
If, for any reason, your application is declined, then you have no rights to remain in New Zealand.
You must stay with that farm, you can't apply for a Variation of Conditions on a visa which technically doesn't exist.
Another thing to think about is that Employer Accreditation is effective from July 2022 which adds complexity and cost for employers to hire migrants.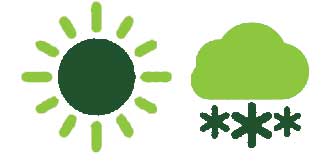 Can I go home on leave and return to NZ once I apply?
At the moment temporary visa holders cannot return to NZ once they leave the country. The government has announced a Three-Step process of border opening which is going to be reviewed in February 2022 to decide when it will come into effect.
Steps 1 and 2 do NOT allow for temporary visa holders; therefore, if you do leave NZ, you would only be able to return if Step 3 is open. Given how changeable border decisions currently are, we do not recommend leaving the country until we have more information from the government and confidence about the time frames for the border opening.
If you are desperate to see your family, please CONTACT US before booking your flights and we can see what options there might be.


Information on Family Applications
Do I have to include my family in my application?
No, you don't. If you receive a RV then you can later undertake a Partner/Dependent Child of a Resident Visa holder application. Some notes on this:
You must make sure that you state in your application that you do have a partner/spouse and/or children.  If you don't, this will raise flags with INZ should you decide to apply for dependents in the future as to how you suddenly came to have family.
The current guidelines indicate they would not have to undertake an English test under that category – however, that could change, and they might have to complete an English test if they apply later.
We would suggest that if you have older children (17 years or older) that you include them in the application now; otherwise, they may 'age out' of being eligible to be apply later.




Can my family come to NZ without an approved RV?
If you have a skilled visa (3 year visa based on median wage), then you are able to support them to get a visa to come to NZ.
Unfortunately, with very few exceptions, INZ are not processing visas for people based overseas and, at this stage, have suspended that work until August 2022.  This would include overseas family visas such as partnership, student and visitor visas.
However, the current border timeline still has 'foreign nationals' slated to be able to come into NZ during stage 3 of the border reset by the government.


Can my family come to NZ as soon as I get an approved RV?
Pending border rules at the time of desired travel, yes.  You'll obviously also need to work out accommodation with your employer.  Your partner/family will have to come within 12 months of receiving the RV.




Is it possible that I, as the principal applicant, get approved but my partner/family doesn't?
Yes. If INZ do not believe you are have lived together for at least 12 months in a genuine & stable relationship, this is a possibility. It is up to you to provide evidence for Immigration NZ – one of the reasons that an experienced adviser is important to address before submission.
If that happens, there are possible options, such as applying for a temporary visa as your partner.