FRENZ counters to high immigration agency charges with fair fee commitment
---
We've been astounded to hear from numerous clients that there are immigration agencies in the market charging in the range of $3000-$4500 for 3 year visa applications.  We don't see anything to support this type of behaviour.
As Resident Visa work is now of critical importance to the thousands of migrants that have lived and worked in the country, unfortunately, again we're hearing about costs for services that are surprising.
So, to ensure that employers and migrant workers have a safe harbour from these types of costs, we are committing to prices based on the work we do and value we deliver and not what we can get away with in a time of Covid and limited farm worker challenges.
As a result, we've put in place 'fair fee' pricing which is a fraction of that charged by some of the other, well known agencies.
---

Pre-Application Assessment for 2021 Resident Visa
Given how important the 2021 Resident Visa opportunity is for you and your family, we would strongly recommend that you take this seriously.  This means having a formal application assessment with our licensed immigration advisers, particularly if you are looking to include dependents which is the first stage in our application service.
This will help ensure that you
meet eligibility criteria
are clear on what documents you need and have for you and your family
identify early and address any potential issues and solutions
have all the documents ready to go
---

2021 Resident Visa Application
INZ are allowing all those who are 'eligible' (you can click here for a general check), to apply 1 December 2021 (for those who already have submissions and meet specific criteria) and the remainder to apply 1 March 2022.
This application will also be open to families of migrants – those in NZ and overseas.  INZ have said that they are aiming to complete 80% of the applications within a year, but its expected that there will be an estimated 4,000 applying from the dairy industry alone so its important to have the application ready to go on 1 March and avoid any delays or declines by using our expert Licensed Immigration Adviser to make sure the application is correct and complete and successful.
This is our 'SADDLE' process is
Submission – All work is aimed at meeting the 1/3/2022 date, and submitting your application when submissions open – to put you early in the queue
Agreement – We will send you service agreement and outline what we will do and the cost.
Discuss your personal and professional situation- 'person to person' over video and, where possible, include your partner (overseas or in country)
Documents – compile documents and analyse/redo for 'submission ready'
Last Check – to ensure its good to go and then submit it for you.
Engage – emailing you once submission has been made and continuing to represent your application with INZ along the way to decision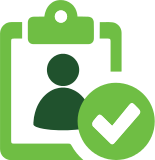 Our GST exclusive costs for this are
Principal applicant only…$1,000
… principal applicant plus spouse/partner and 1 child…$3,000
…additional children $500
INZ application fee is $2,160
There may be additional costs where there are extraordinary efforts needed to meet INZ requirements, for example, character waivers, non-traditional family structure, etc.
---


Value pricing with additional discounts for repeat activity
With greater scrutiny from INZ on, and increased importance of, securing and retaining visas, there's more work involved for which we price accordingly.  Our pricing also acknowledges repeat clients and/or those who have used FRENZ to find their worker with discounts of up to 10% off.  The non-discounted visa cost is the $2,500 which is $1745 plus the $495 INZ.
FRENZ service: $1745
INZ fee:                $430
GST:                      +15%

Expert, personalised services aimed to reduce your work and worry
Rest assured, these lower prices don't mean we'll lower our service standards.  We'll continue to deliver the same personalized, innovative and expert service that have made us a trusted leader in the dairy industry. And, as always, we work through proven processes designed to remove the work and worry from employers and applicants, including:
Robust vacancy advertising
Full market labour test
Pre-application adviser consultation to identify potential issues, opportunities and/or address any questions
Full document collection, compilation and review
Creation of INZ streamlined Employment Agreements, if desired
Application submission and stewardship through ongoing INZ engagement
Formal inquiry responses, where necessary
Updates to employer and applicant throughout