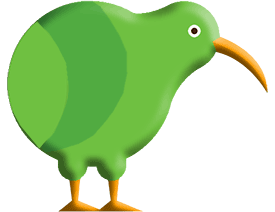 Good News! Immigration NZ (INZ) have announced that they will be re-opening the borders for "some" working holiday visas from 13 March at 11:59pm – NZ time
The working holiday visa scheme allows young people, generally between 18-34, to travel to New Zealand for work, study and general experience (aka backpacking).  There are different conditions for different countries.  For example, how long you can stay in NZ or how long you can work for any one employer.  You can get more information on working holiday visas here
With INZ's announcement, they have said that this 're-opening' would be on a rolling basis so we're waiting to find out from them:
which countries open and when
isolation requirements
quota and conditions
any requirements that differ from previous conditions (travel insurance, proof of funds, etc)
You will be need to be, and prove that you are, fully vaccinated.  You can have a read through of all travel requirements HERE
Other good news is that we know lots of employers who are looking for backpackers to work for dairy farm jobs across the country as we go into calving (June forward to October and beyond).  And since accommodation is included, these jobs are great starting points for adventure, experience and income in NZ.
You can find tips on backpacking here.
If you are interested in finding out more about working holiday schemes or jobs, send us a note here with your questions and interests.