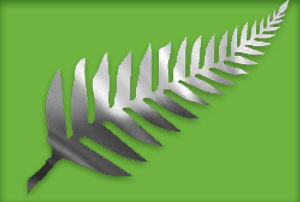 Mixed Results from INZ Changes
This week the Minister of Immigration announced some long awaited, but not wholly welcome, decisions and changes relating to immigration regulation.
As most of you know through FRENZ' parliamentary petitions and media conversations, we have been pushing the government to act with fairness, consideration and equity to both employers and workers.
We view yesterday's announcement as mixed results towards this desired outcome.
The most notables for our migrant employees and employers are:
Stand Down
The 36 month 'standdown' maximum stay remains for 'lower skilled (now unskilled) visa' so that these workers must leave NZ thirty six months after their first visa granted post 27 August 2017 .
'Lower', 'mid' and 'higher' visas are being changed to 'Unskilled' and 'Skilled' as defined by pay.  In reality, these terms have nothing to do with your actual skill and is more true to think of them as 'lower paid' versus 'higher paid' with the threshold being set by hourly rate for median pay as at the prior November's statistics – currently $25 per hour but next year will be $25.5.
CAREFUL! Some in the industry are celebrating prematurely as they do not understand the threshold correctly. It is incorrect to claim that workers will be considered Skilled if they earn $53,000 per annum in the dairy farming industry. The medium income is calculated on an hourly rate – currently $25/hr. If workers earn less, they are not considered to be in skilled employment.
So please be careful with the $53,000 claim as its misleading. An annual salary in farming is not based on 40 hrs but more like 50 hrs per week, meaning workers would have to earn $66,300 (inc accommodation) to be considered skilled.
Temporary Visa Changes
Currently, to secure a 3 year visa, workers would need to meet salary, qualifications, title and experience criteria. ONLY salary will remain relevant in the middle of next year with the new changes.
From mid next year, workers either earn at least the established median hourly wage and are considered ]Skilled or, they earn less, and are considered Unskilled.
Family Unification
Family support where partners and children can come and stay for the duration of the visa will be allowed for all visa holders – with conditions though:
For Skilled visas, partners of visa holders will have work rights. Partners of Unskilled visa holders will have no work rights unless they secure a work visa on their own merit.
Income thresholds for the Unskilled visa holder will need to be met as determined by INZ, -as yet not set.  The hourly rate will likely to be less than 25.5/hr but more than $18.90 (next year's minimum wage threshold).
The Unskilled partner visa is essentially a visitor visa for partner and family with no work rights unless they are secured by the partner on their own merit.  Nor will families of Unskilled visa holders be able to avail themselves of publicly funded healthcare services.
Children at school age are eligible for domestic student fees.
Relationships will be carefully assessed to see if they meet INZ standards for a genuine and stable relationship.
This information has been distilled down to answer immediate questions that our clients have.  We will be sending you more information in the coming week with additional information on the temporary visas as well as accreditation and sector agreements. In the meantime, please contact us if you have any questions.